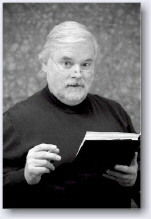 Okay, if you've made it this far into Tommy's web site, you deserve to be "IN" on the joke. Tommy doesn't really exist. Surprise!
He is a fictional celebrity  who sends out autographed photos of himself to local restaurants and service providers. Why does Tommy do this? Very simply, to bring a smile to the faces of those who are IN on the joke.
Like "Where's Waldo", you may have seen a photo of Tommy at a local establishment. If so, please fill out the form below to report your sighting. Be sure to tell the establishment that you are a friend of Tommy's.
If you represent a restaurant or service company and would like your own autographed photo ready for mounting, please use the form below to contact me. Tommy will be glad to send an autographed photo and you too can be IN on the joke.
Tommy's Friend,
Jerry Presley

++++++++++++++++++++
Snap a photo and send it to Tommy@TommyProzach.com